What movie has the most swears?
Cursing in Quentin Tarantino Films
I am looking at the curse words in Quentin Tarantino's movies. The data set is from Fivethrityeight's github page(https://github.com/fivethirtyeight/data). The data set includes four variables: movie, type, word, minutes. All are self explanatory except for "type." Type delineates between swear word or death. If type is "death," the word variable is NA.
This is a list of all the swear words used in Tarantino Movies.
 [1] "dick" "dicks" "fucked" "fucking" "bullshit" [6] "fuck" "shit" "motherfucker" "pussy" "fucks" [11] "hell" "jap" "bastard" "goddamn" "motherfuckers" [16] "asshole" "ass" "assholes" "n-word" "asses" [21] "bitch" "fuckup" "fucker" "shitty" "asshead" [26] "damn" NA "damned" "bitches" "wetback" [31] "faggot" "cocksucker" "gook" "fuckers" "gooks" [36] "motherfucking" "dickless" "chickenshit" "slope" "fuckhead" [41] "merde" "shithead" "cunt" "cunts" "fuckface" [46] "cockblockery" "japs" "jew (verb)" "bastards" "horeshit" [51] "shitless" "shitting" "negro" "squaw" "slut" [56] "goddamned" "jackass" "horseshit" "shittiest" "shitload" [61] "dumbass" 
Notice how "fuck," "fucked," "fucking," etc.. are all considered different. Because of this I group the words. The groups are "Fucks," "Shits," "Racial Slur," "Gay Slur," "Female Slur," "Male Genitalia," and "PG-13."
These groups should be self explanatory. I should note, I removed the NAs that corresponded to deaths.
Here's a quick look at the data:
| movie | type | word | minutes_in | group | year |
| --- | --- | --- | --- | --- | --- |
| Django Unchained | word | goddamn | 7.23 | PG-13 | 2012 |
| Django Unchained | word | goddamn | 8.37 | PG-13 | 2012 |
| Django Unchained | word | bitch | 8.38 | Female Slur | 2012 |
| Django Unchained | word | damn | 8.65 | PG-13 | 2012 |
| Django Unchained | word | fucking | 8.87 | Fucks | 2012 |
| Django Unchained | word | damn | 8.88 | PG-13 | 2012 |
| Django Unchained | word | n-word | 9.80 | Racial Slur | 2012 |
| Django Unchained | word | goddamn | 10.07 | PG-13 | 2012 |
| Django Unchained | word | hell | 10.53 | PG-13 | 2012 |
| Django Unchained | word | n-word | 13.57 | Racial Slur | 2012 |
Now let's see which Movies have the most curse words
| movie | n | Percent |
| --- | --- | --- |
| Pulp Fiction | 469 | 27.5 |
| Reservoir Dogs | 421 | 24.7 |
| Jackie Brown | 368 | 21.6 |
| Django Unchained | 262 | 15.4 |
| Kill Bill: Vol. 2 | 69 | 4.0 |
| Inglorious Basterds | 58 | 3.4 |
| Kill Bill: Vol. 1 | 57 | 3.3 |
There is quite a spread for the number of curse words in each Tarantino movie. Of the seven movies Tarantino has directed, over 75% of all the cursing can be found in just three of his movies: Pulp Fiction, Reservoir Dogs, and Jackie Brown. And four movies make up almost 90% of all the cursing.
A quick view of the frequency of words used:
Tarantino likes to have his actors say some form of the word "fuck." Almost half of all curse words said in Tarantino films are a variant on the word fuck. Not a ton of "Gay Slurs."
The following graph shows us the distribution of the curse words for each movie. Nothing too surprising. "fucks" make up most of the words used in most of the movies. The outlier is Django Unchained. It uses far more "Racial Slurs"» as a percentage of its total curse words than any other movie. However Django Unchained is a semi-period piece about slavery, so this outcome is unsurprising.
Over time it appears that Tarantino is using fewer "Fucks" and "Shits." While his use of "PG-13" words has increased over that time. This is probably due to Tarantino's increase in popularity. He is under pressure to produce movies that would appeal to a large audience Furthermore, overall cursing in his movies has also decreased.
As you can see overall cursing has also decreased with the exception of Django Unchanged. This can be explained by the fact that good portion of the curse words are "Racial Slurs," the overall use of words that contain 'fuck' is still in decline.
BONUS GRAPHS.
I made two other graphs. Neither offers a ton of insight,but I think they're interesting so I will include them here.
South Park creators' genius strategy after censors tried clamping down on movie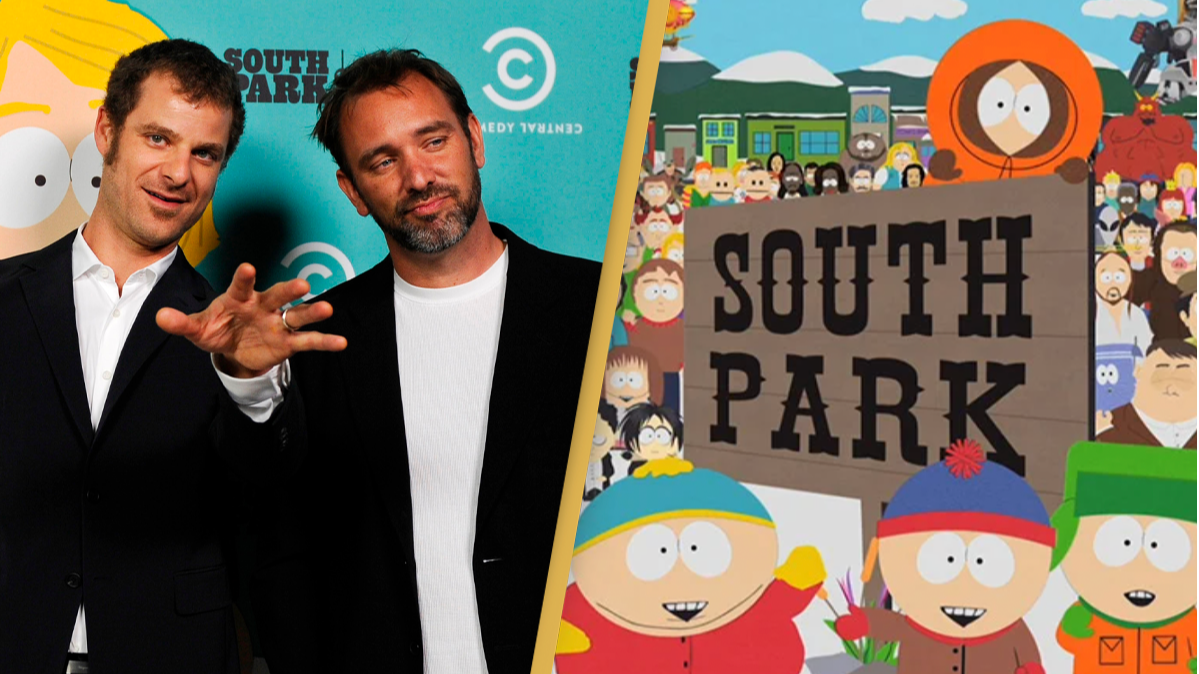 Being able to turn episodes around in just a few days and generally being able to skewer American culture, politics and world events in the process, Matt Stone, Trey Parker and the team behind South Park are clearly no slouches and a world away from the slacker image sometimes put upon such a show.
The same can be said for their 1999 movie, South Park: Bigger, Longer & Uncut, which needed some careful planning and cunning forethought to get around censors and make sure film could be seen by more people.
Advert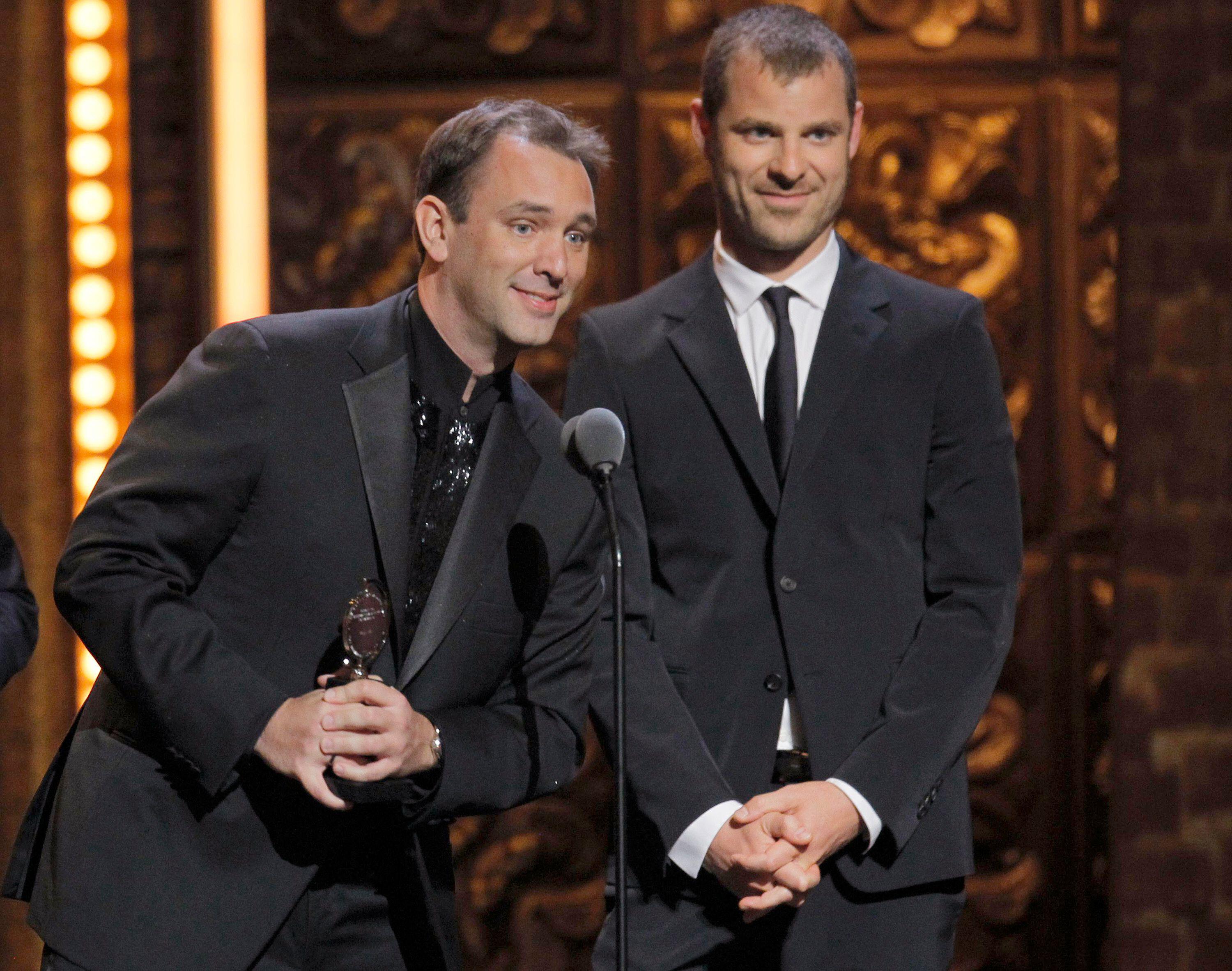 Anyone who's seen the show will know the characters in South Park have a penchant for profanity.
But did you know the movie has exactly 399 swear words, and it's for a very specific reason?
According to IMDb, the reason it has this precise number is to avoid it getting a higher age rating.
Advert
«South Park: Bigger, Longer & Uncut intentionally went up to using 399 swear words because the MPAA [Motion Picture Association of America] would have given the film an NC-17 rating if at least 400 swear words were used in the film,» the site writes.
However, the cap on the swear words didn't do the film any harm; in fact, the number saw them break a record.
IMDb continues: «In the Guinness World Records 2001, this film was said to have the most profanity used in an animated film. The book cited a total of 399 swear words, including 146 uses of the word 'f**k', along with 199 offensive gestures and 221 acts of violence.»
Not bad going when there's a limit on the amount of cussing you can have.
Advert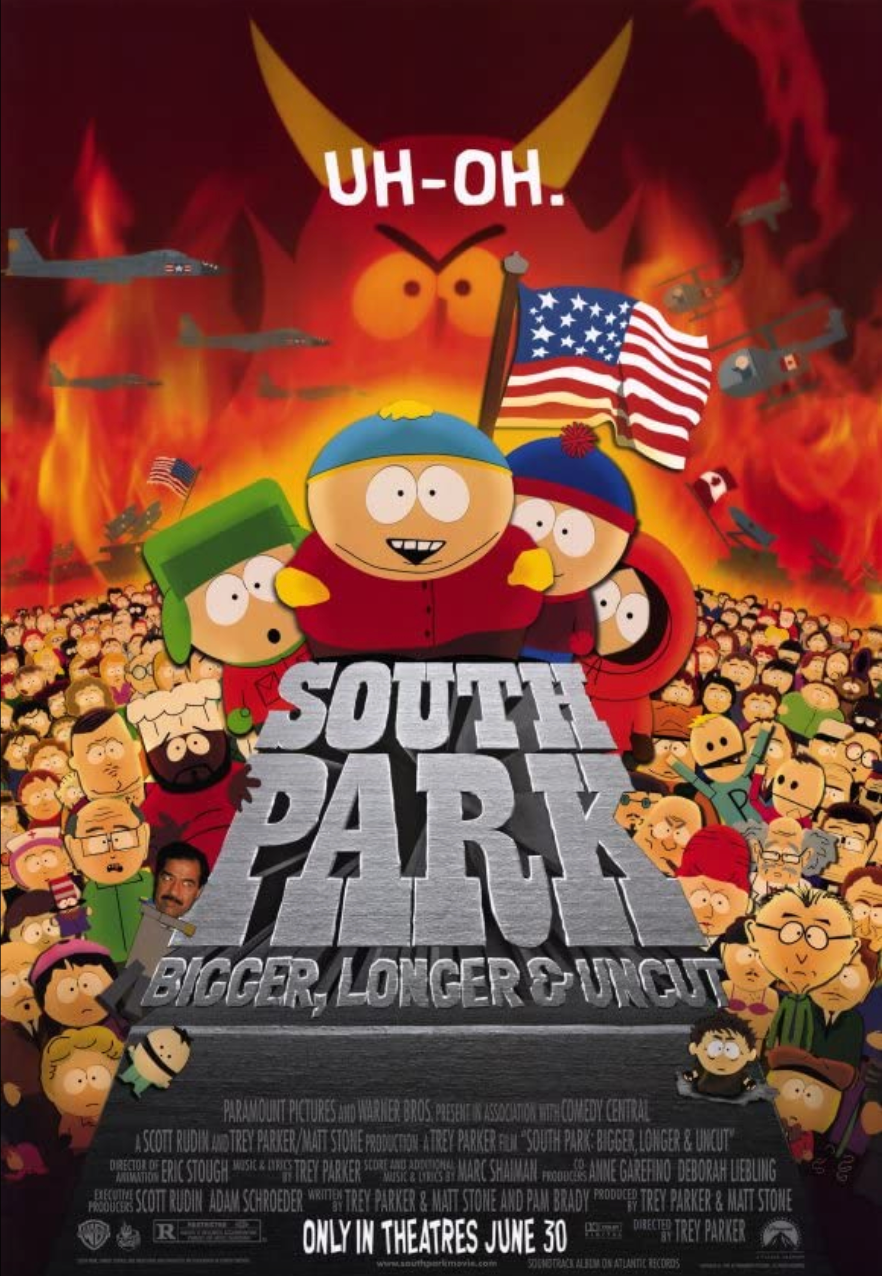 It's been more than two decades since the last South Park film was released, but it seems like another could finally be in store, as last year it was announced creators Trey Parker and Matt Stone had signed a $900 million deal with ViacomCBS Inc. to produce new episodes of the show over the next six years, in addition to 'several spinoff movies for the company's Paramount+ streaming service'.
Parker and Stone's deal will run through 2027, with six more cycles of South Park and 14 movies made for streaming.
If you have a story you want to tell, send it to UNILAD via [email protected]
What movie has the most swears? A very sweary Billy Bob Thornton stars in 'Bad Santa' (2003). / Dimension Films
When people think of Christmas movies, they typically think of holiday sentiment, snow, gifts, and an overarching message of kindness. But sometimes, a holiday movie can deliver those themes while having a profanity count rivaling that of Goodfellas.
Recently, language tutorial site Preply examined 60 scripts from popular holiday (or holiday-set) films to see which ones contained the greatest number of expletives. While some, like 1990's Home Alone, are relatively tame (it has just nine swear words), National Lampoon's Christmas Vacation (1989) has a relatively robust 23. Nothing, however, comes close to 2003's Bad Santa, the Billy Bob Thornton vehicle about an inebriated Claus (Thornton) working as a mall Santa, with its astonishing 255 cusses.
Check out the complete list below, but bear in mind the profanity counts are based on scripts: Swears could have been added or subtracted during filming.
Bad Santa (2003) // 255 swear words
The Ref (1994) // 86 swear words
Better Watch Out (2016) // 82 swear words
Die Hard (1988) // 77 swear words
Just Friends (2005) // 46 swear words
Black Christmas (1974) // 39 swear words
Trading Places (1983) // 37 swear words
Krampus (2015) // 37 swear words
Love Actually (2003) // 36 swear words
The Family Man (2000) // 32 swear words
Fatman (2020) // 25 swear words
National Lampoon's Christmas Vacation(1989) // 23 swear words
Last Christmas (2019) // 18 swear words
Scrooged(1988) // 17 swear words
Batman Returns (1992) // 14 swear words
Shazam! (2019) // 14 swear words
Surviving Christmas (2004) // 14 swear words
Serendipity (2001) // 13 swear words
A Christmas Story (1983) // 11 swear words
Home Alone(1990) // 9 swear words
Looking for a new movie to watch, or at least a movie that's new to you? Mental Floss's new book, The Curious Movie Buff: A Miscellany of Fantastic Films from the Past 50 Years, offers behind-the-scenes details and amazing facts about some of the greatest movies of the past half-century. And it's available now at your favorite place to buy books, or online right here.