What not to miss on Netflix?
Which TV shows and movies are missing from Netflix in the USA?
The 50 latest movies and TV show added to Netflix that aren't showing in the USA
America. The land of the free and the home of the brave. Sweet land of liberty. The land of milk and honey.
Yet, just like other regions of the world, they're missing a lot of Netflix content that US viewers would love to get their hands on.
With licensing rights being what they are, Netflix isn't in a position to create the vast global one-size-fits-all catalogue it would love to, so for the time being, every country still has its own unique selection of shows and movies.
Admittedly, there are plenty of crossovers, with many shows showing almost everywhere. However, there are still plenty of programs viewers would love to watch that aren't available where they are, and, alternatively, unique shows exclusive to their region.
Don't miss a single show or movie – watch them all with StreamLocator
StreamLocator is here to make America great again! Stand aside politicians; we know what US residents really want—to watch the shows that are missing from their US Netflix catalogue.
StreamLocator's unique smart hub provides access to ALL THE BEST NETFLIX CONTENT—currently from 8 of the most popular regions. Even better, Netflix lets you use the same account for each country's catalogue.
And that's not all! Not only will you be able to watch all that extra Netflix content, but StreamLocator also provides access to the best sports channels and streaming sites around the globe.
You'll never miss a match or a movie again.
The latest TV shows missing from Netflix USA
According to mFlix.watch, the latest new TV titles added to Netflix that viewers in the USA are missing out on are:
Snowpiercer
Castle Rock
RuPaul's Secret Celebrity Drag Race
Meet The Press
The Last Post
McMafia
Pure
Revolutions: The Ideas That Changed the World
The Great Canadian Baking Show
Hillary
Dare Me
Burden of Truth
Pup Academy
The Kids Are Alright
Три Кота
The Young Pope
Rise of the Teenage Mutant Ninja Turtles
Inui
School of Roars
Lassie
Messy Goes to Okido
Polly Pocket
Top Wing
Henry Danger
The Loud House
The Thundermans
The Bletchley Circle: San Francisco
Ducktales
The Wild Adventures of Blinky Bill
Exposed: The Case of Keli Lane
Tomorrow When the War Began
Beecham Street
Newton's Law
Pulse
44Cats
The Resident
LEGO Jurassic World: Secret Exhibit
Leaving Neverland
Freaktown
Will & Grace
The Saddle Club
Abby Hatcher, Fuzzly Catcher
Il nome della rosa (In the Name of the Rose)
Men Behaving Badly
The Insectibles
American Idol
Ill Behaviour
RuPaul's Drage Race: Untucked!
Gormiti
Redwater
The latest movies missing from Netflix USA
Again, we checked with mFlix.watch to find out the latest new movies that have recently been added to Netflix, that USA viewers are missing out on.
Starship Troopers: Traitor of Mars
The Gentlemen
Mystify: Michael Hutchence
The Man Who Cried
Jexi
Human Nature
Countdown
Colette
Sawah
55 Steps
Head Full of Honey
Step
A Score to Settle
Deadfall
Gangster's Paradise: Jerusalema
Vault
Fahrenheit 451
Black and Blue
What They Had
Zombieland
The Sun is Also a Star
Playmobile: The Movie
Rambo: Last Blood
Trauma Center
Little
Gemini
Welcome to Mercy
Night Hunter
Brian Banks
One Girl
Brexit: The Uncivil War
Turtle Tale
Ladies in Black
365 Days
The Adventures of Rocky and Bullwinkle
Dear Eleanor
The Ruins
The Front Runner
The Wedding Year
Fame
Juliet, Naked
All Is True
Endless Love
47 Meters Down: Uncaged
Maya the Bee: The Honey Games
Hollow Point
Annabelle Comes Home
The Parts You Lose
Brimstone
Overcomer
Who's got all the content?
Well, at the time of writing, the biggest libraries to date are:
United Kingdom – 6,317 videos made up of 4,112 movies and 2,205 TV shows
Czech Republic – 6,135 videos made up of 4,116 movies and 2,019 TV shows
Japan – 6,038 videos made up of 3,971 movies and 2,067 TV shows
Canada – 6,006 videos made up of 4,003 movies and 2,003 TV shows
Australia – 5,936 videos made up of 3,840 movies and 2,096 TV shows
But that doesn't mean they've got the best stuff.
All the country catalogues vary, and in many cases quite dramatically. Take Japan, for example. As you'd expect, they have masses of manga and animation content that so many other regions don't, as it's such a significant part of their TV and popular culture.
Also, there are plenty of regions with vast selections of native language shows and movies that you won't necessarily find on Netflix in many other countries.
Quantity over quality
We can't speak for programming quality; personal taste boils down to the individual, after all. You can check out Rotten Tomatoes or IMDb if you're looking for some input into ratings, views, and opinions, but when it comes to TV show and movie choices, it's nice to know what you're missing and where you can go to find it.
Content exclusive to Netflix USA
Jumping to Flixwatch, you'll find their list of shows that are unique to the Netflix USA catalogue.
Here are the first 50 movies and TV shows from their database.
Gimme Shelter
The American President
Gothika
Enter the Dragon
Cool Hand Luke
The Haunted Hathaways
London Heist
Jenni Rivera: Mariposa de Barrio
Playing for Keeps
Good Hair
Mud
Mystic Pizza
What's Eating Gilbert Grape
Bonnie and Clyde
The Con Is On
Atlas Shrugged II: The Strike
Incarnate
The Challenge
Grizzlies
Teen Mom 2
Black Ink Crew New York
Manhunt: Deadly Games
Runaway Bride
Are You The One
A Think Line Between Love and Hate
Stargate SH-1
Ink Master
Effie
The Bachelorette
Rust Creek
Little Nicky
In Defense of a Married Man
Hard Kill
Whose Streets?
America's Next Top Model
White Christmas
Survivor
Platoon
Forged in Fire
Leah Remini: Scientology and the Aftermath
A Clockwork Orange
School Daze
The Hummingbird Project
Tremors: Shrieker Island
ParaNorman
Batman: The Killing Joke
Half & Half
In a Valley of Violence
One on One
American Pie 9: Girls' Rules
2021 StreamLocator . All Rights Reserved
What Not to Miss on Netflix This Month
What did we do before Netflix came into our lives, and what the heck did we watch? Luckily, there's no need to think about such sombre questions. We are living in the golden age of television, and we intend to use every minute of it. Each month, we bring you the most essential viewing Netflix recommenations for new shows and new seasons. Let the binging begin:
Unsolved Mysteries
A reboot of the popular investigative docuseries which looks into, as evident from the title, unsolved mysteries: unexplained disappearances, bizarre deaths, and supernatural encounters — All with the hope viewers will somehow be able to help solve the cold cases.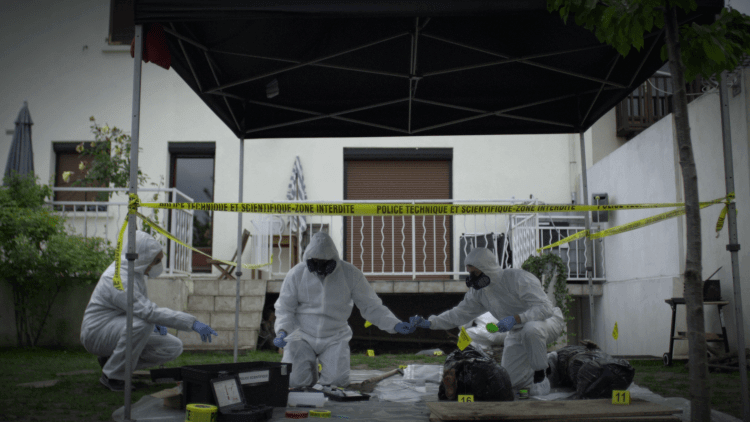 All episodes are rooted in the experiences of ordinary people who have gone through the extraordinary.
1 Season, 12 episodes, July 1
Warrior Nun
Based on a manga book character with the same name, the show follows an orphan girl called Eva, who wakes up in a morgue with a mysterious chip that gave her her life back.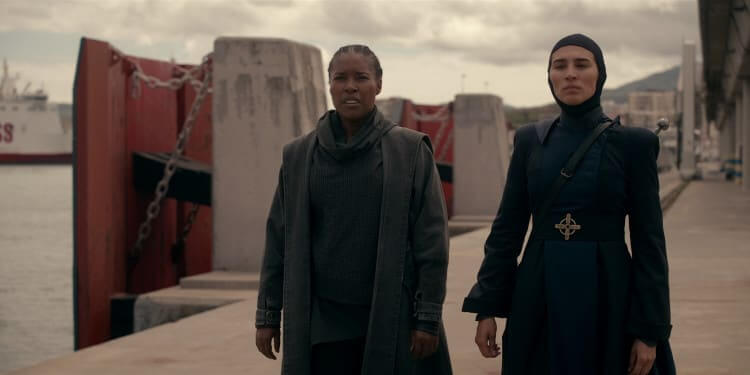 Eva realizes that she now has strong super-powers, that she became a part of a secret, ancient cult of demon-fighting nuns, and that these powers are in the core of the battle between heaven and hell.
1 season, 10 episodes, July 2
Down to Earth with Zac Efron
Is 2020 the year of the Zac Efron documentary? Looks like it. After Killing Zac Efron (which aired on Quibi), in this new show Efron and wellness guru Darin Olien travel the world and learn about different ways to achieve a healthy lifestyle.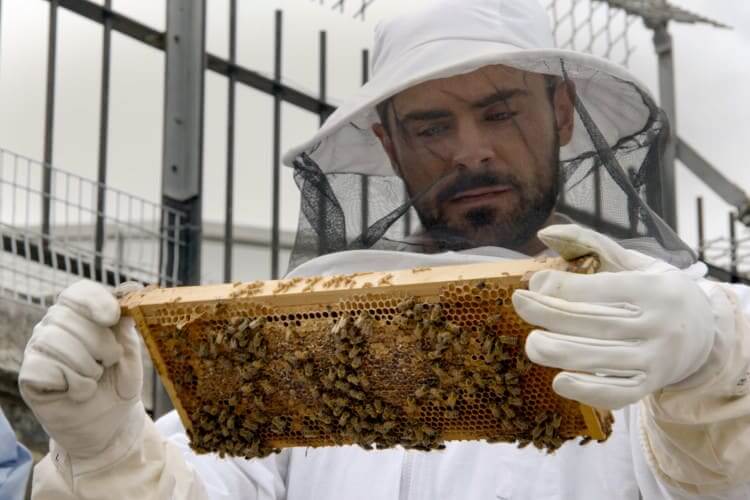 We agree it sounds a bit dull, but that was before we saw Efron encounter a "community fart bag".
​1 season, 8 episodes, July 10
The Business of Drugs
A new docuseries investigating how drug money moves, where it goes, and its devastating effects on people's lives.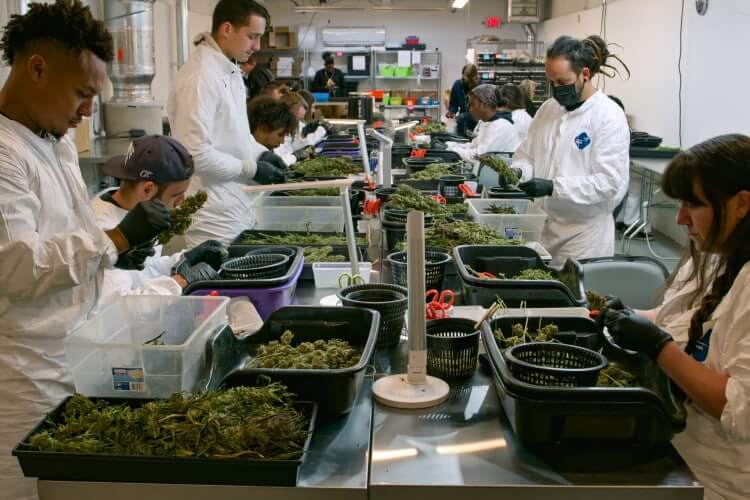 The show's host is a former CIA agent that takes us through the different points in the drugs' path – from the people who make them, through their distributes, all the way the consumers and addicts.
1 season, 6 episodes, July 14
Cursed
Katherine Langford (13 Reasons Why) stars in a new intriguing fantasy series, based on a comic book re-imagining of an Arthurian tale.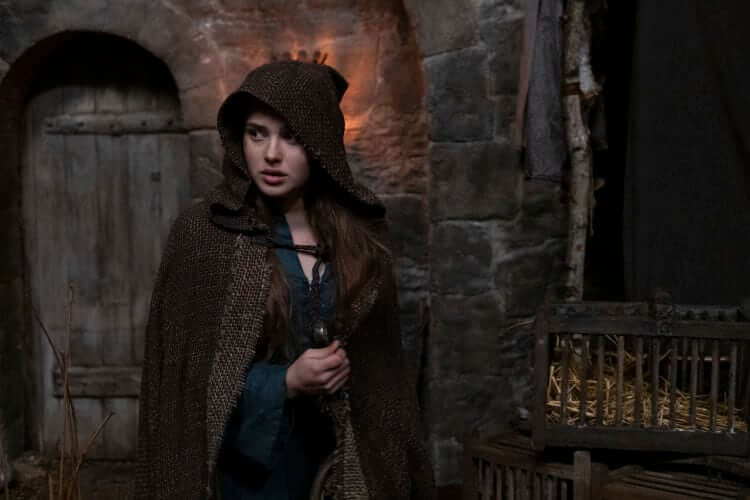 The story is told through the eyes of Nimue, a young heroine in possession of a mysterious power, who joins forces with Arthur, a young mercenary. Together they try to find wizard Merlin and deliver him an ancient sword.
1 season, 10 episodes, July 17
Vis a vis: El Oasis
The anticipated spin-off of Locked up, aka the show Álex Pina made before Money Heist. The show premiered in Spain earlier this year, and now the rest of the world can enjoy it.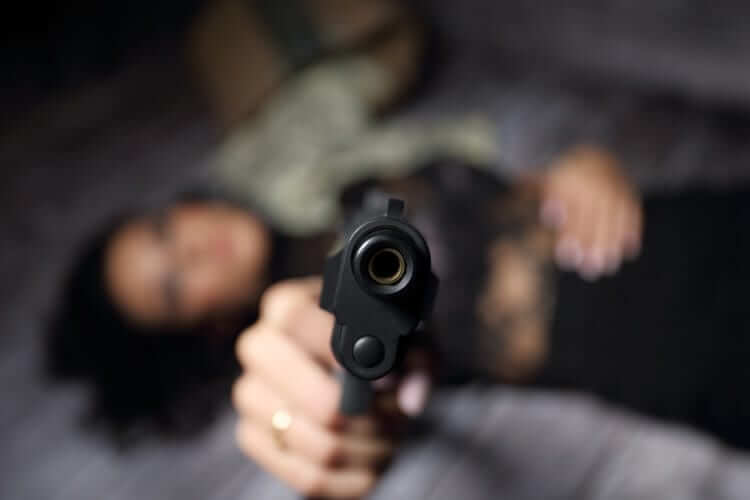 The new version focuses on the characters of Macarena and Zulema, who recruit four other women for a last grand robbery at the wedding of a crime family.
1 season, 8 episodes, July 31
June 2020 Recommendations
Reality Z
One of the more intriguing new shows coming up this month is a Brazilian adaptation to Dead Set, Charlie Brooker's (Black Mirror) mini-series. Based on its trailer it'll perfect for fans who like Black Mirror's darkness, but also to those who've had enough of it and are looking for a lighter watch.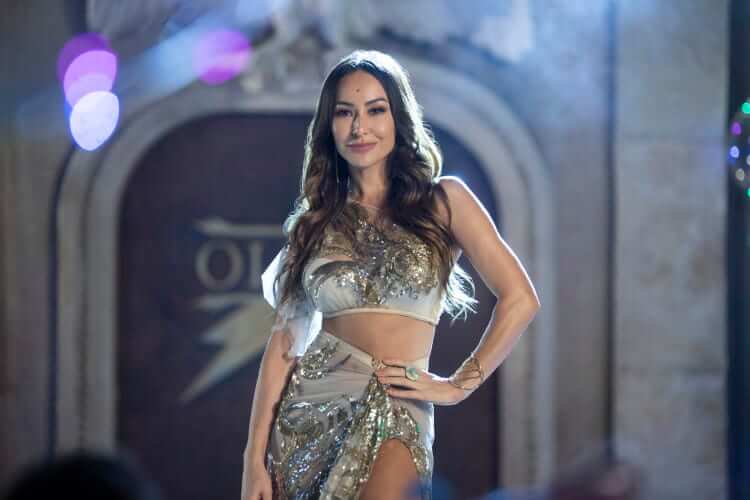 Reality Z is a wild black comedy, which tells a story that's become shockingly relevant in the Covid19 era: participants of a reality show called "Olimpo" (a fictive version of Big Brother) discover that a zombie apocalypse is taking place outside of their home, and that the confinement imposed upon them as part of the show, makes them the last survivors on earth.
1 season, 10 episodes, June 10
Curon
An Italian supernatural thriller about Anna, a woman returning to Curon, the town where she grew up, with her teenage twins.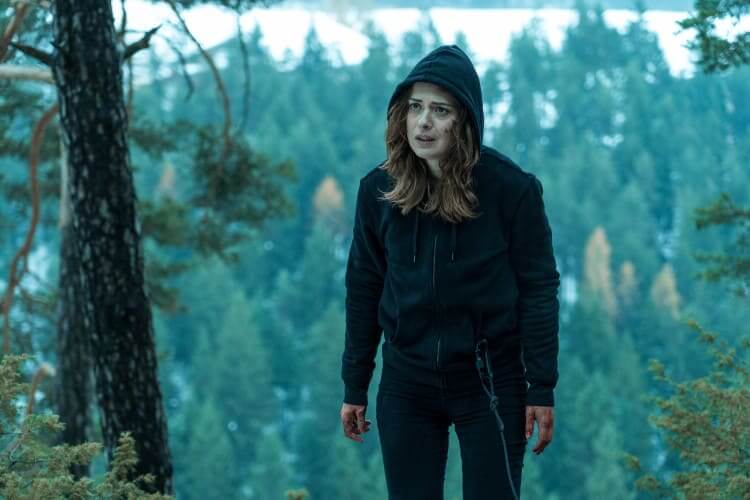 When Anna mysteriously disappears, the kids set out on a journey exposing all the dark secrets hiding below the town's calm surface, and revealing a side of their family they have never seen before.
1 season, 7 episodes, June 10
Floor is Lava
Remember 'the floor is lava', the game we played when we were young? Netflix took it one step further with a sports reality show a-la Ninja Warrior, which follows the same rule:
in each episode, contestants will try to complete an obstacle course where they'll have to hang, skip and jump over various hurdles without touching the floor for a second – because, just like when we were kids, touching the floor means elimination.
1 Season, June 19
Home Game
A new documentary series about the unique, bizarre and thrilling sports traditions around the world, from voodoo wrestling in Congo to roller derby in Texas.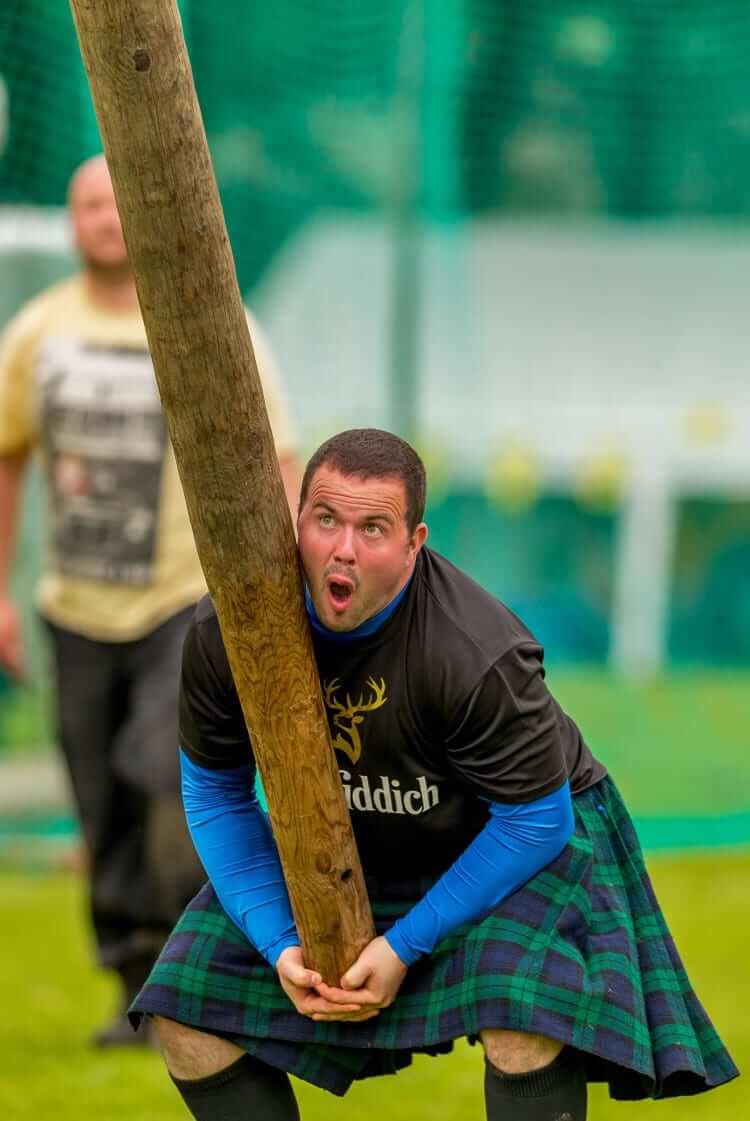 We admit that the premise sounds a little dull, but that's also what we thought about Tiger King before we were introduced to Joe Exotic and Carole Baskin.
1 season, June 26
Crazy Delicious
Following the success of the charming Nailed It!, Netflix bring us another wacky reality cooking completion.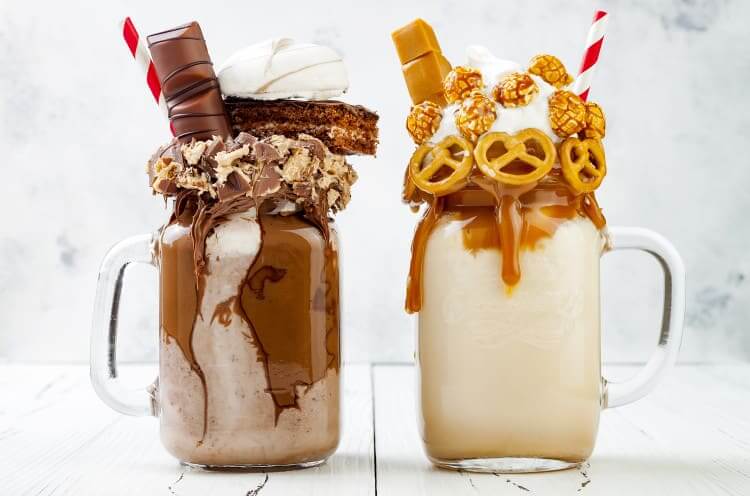 A joint-production with Britain's Channel 4, the concept is still a little bit vague but is expected to take the usual boring dishes we consume every day and inspire viewers to make them 'crazy delicious'. With an emphasis on crazy, we hope.
1 season, 6 episodes, June 24
13 Reasons Why, Season 4 (June 5)
Hannah Baker's suicide tale was such a thin one, that we thought we would never get to season 4 – but we did.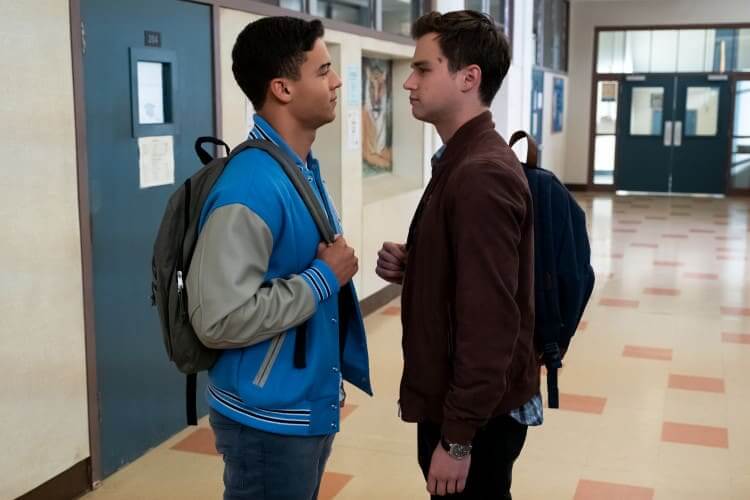 After the Clay Jensen storyline, depicted in the previous seasons, the new and final season of 13 Reasons Why will introduce a new mystery, and will also bid farewell to all the students of Liberty High.
Queer Eye, season 5 (June 5)
These days, more than ever, we can use the intense sugar injection, supplied by the fab five, for a morale boost.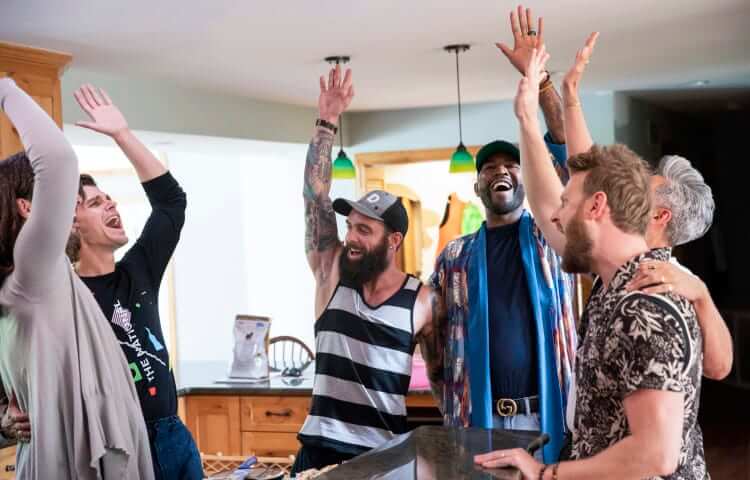 This season, the five arrives to change the lives of some lucky Philadelphia residents, amongst them an ambitious DJ and a dog groomer who can barely make ends meet.
The Politician, season 2 (June 19)
After a fun a thrilling first season, Ryan Murphy's (Glee, American Horror Story, Hollywood and many others) show carries on from the same intriguing point the last season ended on –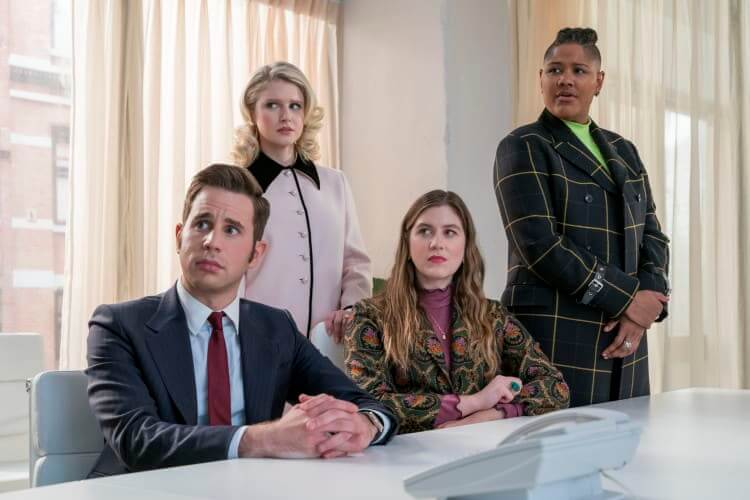 ambitious Payton moves from the world of high school politics to the big league, and challenges the New York Senate majority leader.
10 Things You Shouldn't Miss On Netflix This Summer
Nothing beats relaxing with a Netflix show after the kids have gone to bed. I asked on Facebook for some recommendations for my watchlist and have added in a couple that I think you really need to check out.
Unbelievable
Based on a true story, Unbelievable is about a tough but important one to watch. It follows the aftermath of Marie Adler's rape as a flawed justice system tears her life apart and the lifelong impacts of sexual violence.
The Last Dance
I don't think you need to be into basketball to enjoy this 10-part series. Yes, it follows the greatest basketball team of all time, the Chicago Bulls, but the show is really about success and the motivation you need to achieve that.
White Lines
This show has such mixed reviews: you'll either love it or hate it but I've been told it's one that you can't stop watching! It's a murder mystery set in Ibiza but it also has soap drama, a journey of self-discovery and flashbacks to 1996.
Ozark
Ozark is one of the most popular shows on Netflix and I completely get why! If you're into suspense and a fan of Jason Bateman, you need to see this. The premise is Bateman impersonates a financial advisor who has become mixed up in money laundering for some Mexican cartels.
Unorthodox
I loved this series. It gives you a rare glimpse into the Hasidic Jewish community in New York, as its main character 19-year-old Etsy, flees from her orthodox upbringing. It portrays her life in a brilliant series of flashbacks and her attempt to make a fresh start in the present day.
Hollywood
The 1940s was the golden age of filmmaking in Tinseltown… but not for everyone. Netflix Original Hollywood is about what really happened behind the scenes: the drama, the betrayal and corruption. You'll love it if you like anything with old, film star glamour.
Outerbanks
Teen dramas can be a brilliant way of escapism and Outerbanks has romance, friendship, and murders. It's set in an idyllic beach vacation town that we'd all love to be in right now. We can dream, right?
The Affair
A does-what-it-says-on-the-tin Netflix series about a complicated love triangle, The Affair is one of those you won't be able to turn off. Each of the characters has their own story and seems to remember events very differently.
Dead To Me
For dark comedy lovers, Dead To Me is one to watch. It's all about female friendships and grief as a widow tries to track down her husband's hit-and-run driver.
Motherland
From school-gate politics to fundraisers and organising the perfect kid's birthday party, Motherland is a must-watch for all parents. It's currently on two-series but I hear whispers of a third this year.